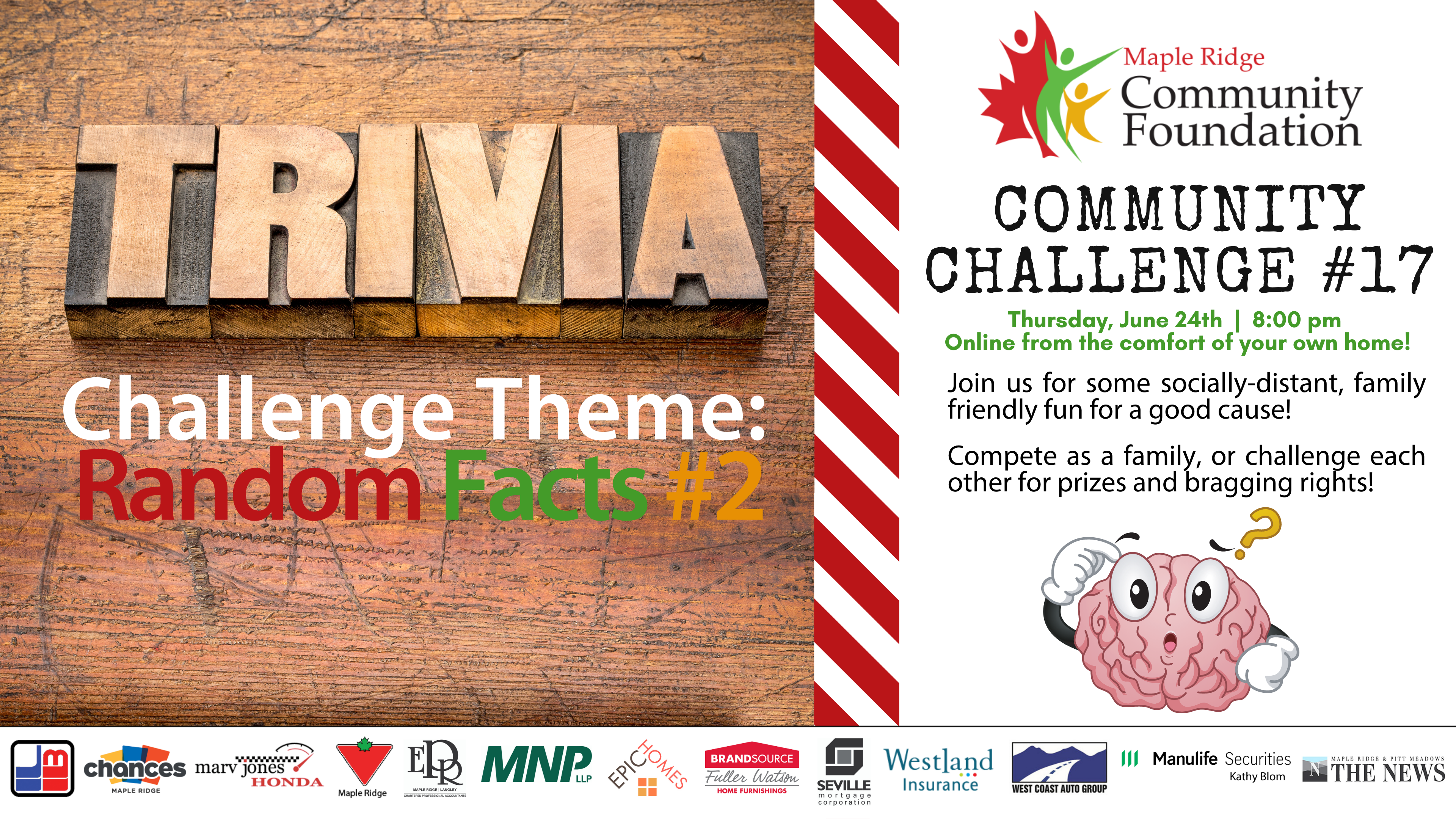 Join us for a family-friendly trivia night all of your friends and family will enjoy, and all for a good cause!
Challenge your friends, family, colleagues and neighbours to a friendly game, while raising funds for the Community Foundation. Since 2000, the Foundation has granted over $800,000 to local non-profits who serve our Maple Ridge community and its residents.  Our trivia night fundraisers help us continue this important work.
You'll need 2 devices to play – one to join the Zoom meeting and see the game screen (everyone in the same room can use this one device to view) and another as your "gamepad" to answer the questions (each registered participant will need their own).
Compete as "one" together as a family, or play individually and challenge each of your family members for bragging rights!
Each participant (team or individual) pays $10 to play, and all proceeds will support the Community Foundation for their programs that support non-profits, families and individuals in need in our community.
We'll have prizes for the top 3 scoring participants/teams, and will also have random draws for all participants.
Come and join us to have some fun and help us help Maple Ridge. Because we're building a better community, together.
Buy tickets for Thurs, June 24th, 2021 – RANDOM FACTS Theme