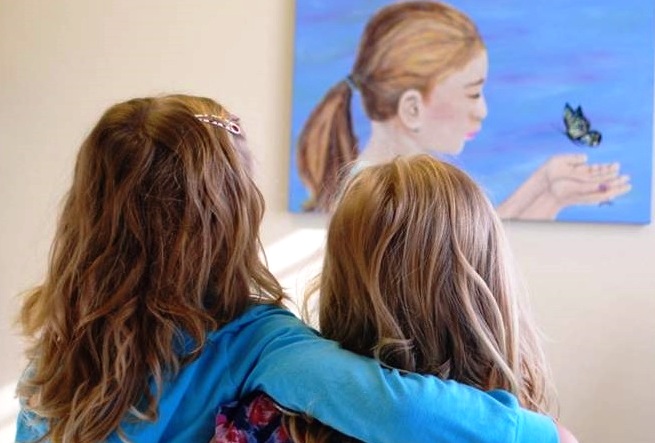 For a child who is a victim to, or witness of, abuse the most difficult step is coming forward to tell someone they trust. Historically, this first step was followed by a long, impersonal and often traumatic process for both the victims and their supporters.
Jennifer Hyland, a Sergeant for the Ridge Meadows RCMP detachment dreamed of a better way to help these victims. In 2010 The Department of Justice, Canada announced funding for Child Advocacy Centres across Canada. Maple Ridge-Pitt Meadows Community Services collaborated with Sergeant Hyland and her team to work toward bringing a centre to our community. In 2012, after a feasibility study, Maple Ridge-Pitt Meadows Community Services received grants to fund a pilot centre in Maple Ridge. The pilot proved the need and success of such a centre, and today Alisa's Wish Child and Youth Advocacy Centre relies on community fundraised dollars to continue their work. Alisa was one child who Sergeant Hyland helped through the process; she is one of many.
Alisa's Wish is accessible to children and youth up to 18 years of age who have experienced or witnessed physical, emotional or sexual abuse. It is a compassionate first-entry point for the victims and their supporters. A Child and Youth Counsellor places calls to the necessary organizations to begin the healing journey. Then the RCMP, social workers and other community services join them at the centre. It is a comfortable space with toys, refreshments, and above all, caring staff who helps ensure access to support.
Since their doors opened in 2013, Alisa's Wish Child and Youth Advocacy Centre has helped over 600 people; 71% were female victims, 60% under the age of 12, with an average age of 10. With resources like this in our community, the hope is that more victims feel comfortable taking their first step toward healing.
The Maple Ridge Community Foundation has granted $7,250 to Alisa's Wish Child and Youth Advocacy Centre. Funding helped equip the new centre with supplies and now is supporting program costs. "It breaks our hearts when we hear about kids as young as 3 years old being victims of abuse," says Treena Innes, Development Director, Maple Ridge Pitt Meadows Community Services, "But we know there are donors like the Maple Ridge Community Foundation to count on to keep the Alisa's Wish doors open so kids and families have a safe, caring place to go. is motivates all of us to keep supporting this special place for our community."
To learn more about Alisa's Wish, visit www.alisaswish.com.