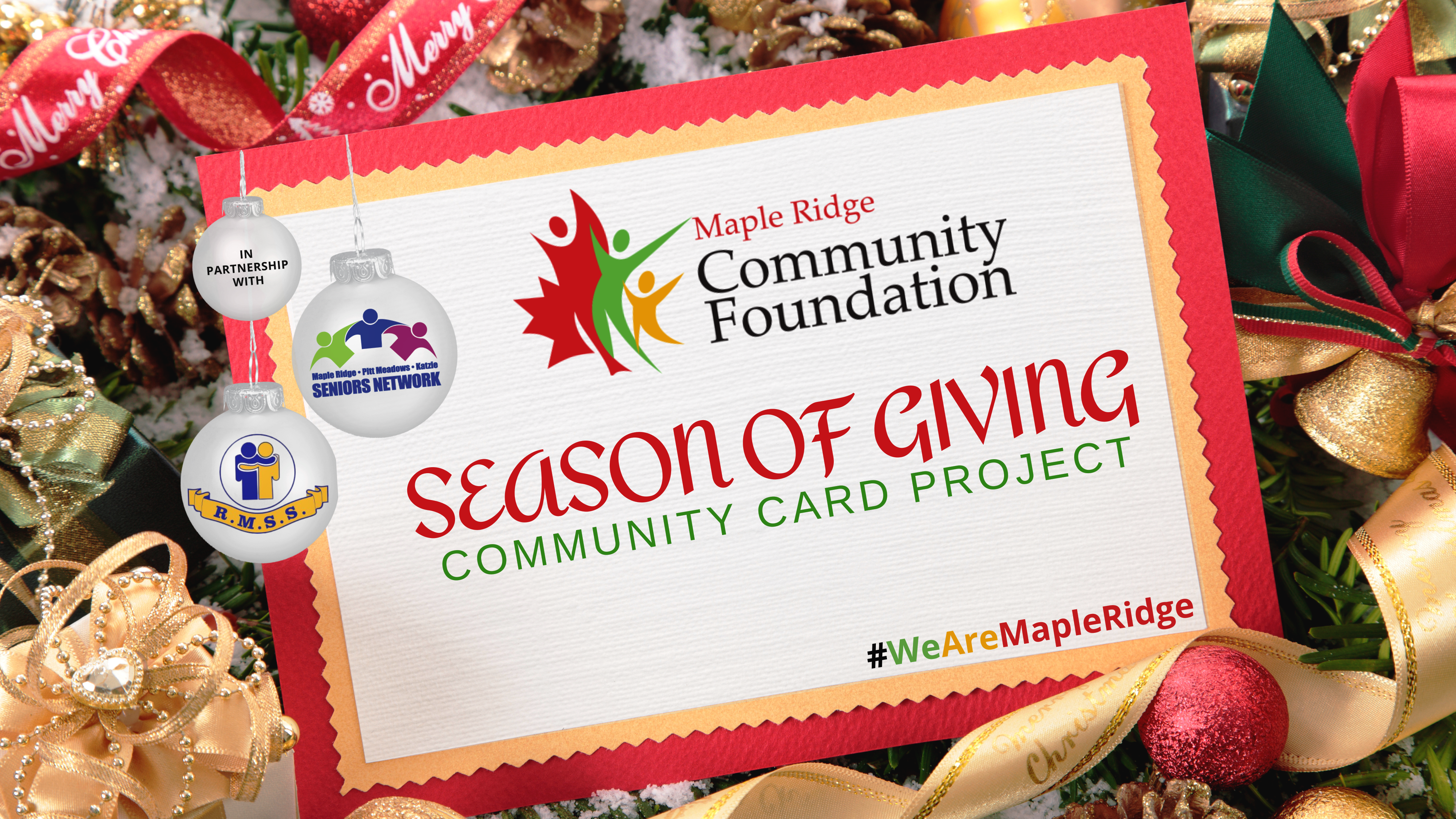 Join the Foundation in spreading joy during the holiday season by sending cards to your neighbors and isolated seniors in Maple Ridge!
By giving about an hour of your time, you'll help us sprinkle the festive holiday spirit to those that need it in our community.
HOW TO PARTICIPATE:
Sign up by the end of the day on December 6th by sending your full name and address hohoho@mrcf.ca
Then, between Dec 7th and 10th, you will receive the names of up to 6 others for you to send holiday cards to.
*Up to 2 of the names will be others that are participating in the project.
*The remaining 3 – 4 names will be seniors in need recommended by our partner organizations serving seniors.
Don't forget to share with friends and family – the more the merrier!

Let's work together to make the most of this difficult time, and share in the joy of the holiday season in a safe, socially distant way!