Introducing our 2020 Citizen of the Year Finalists
Lifetime Achievement Award Finalists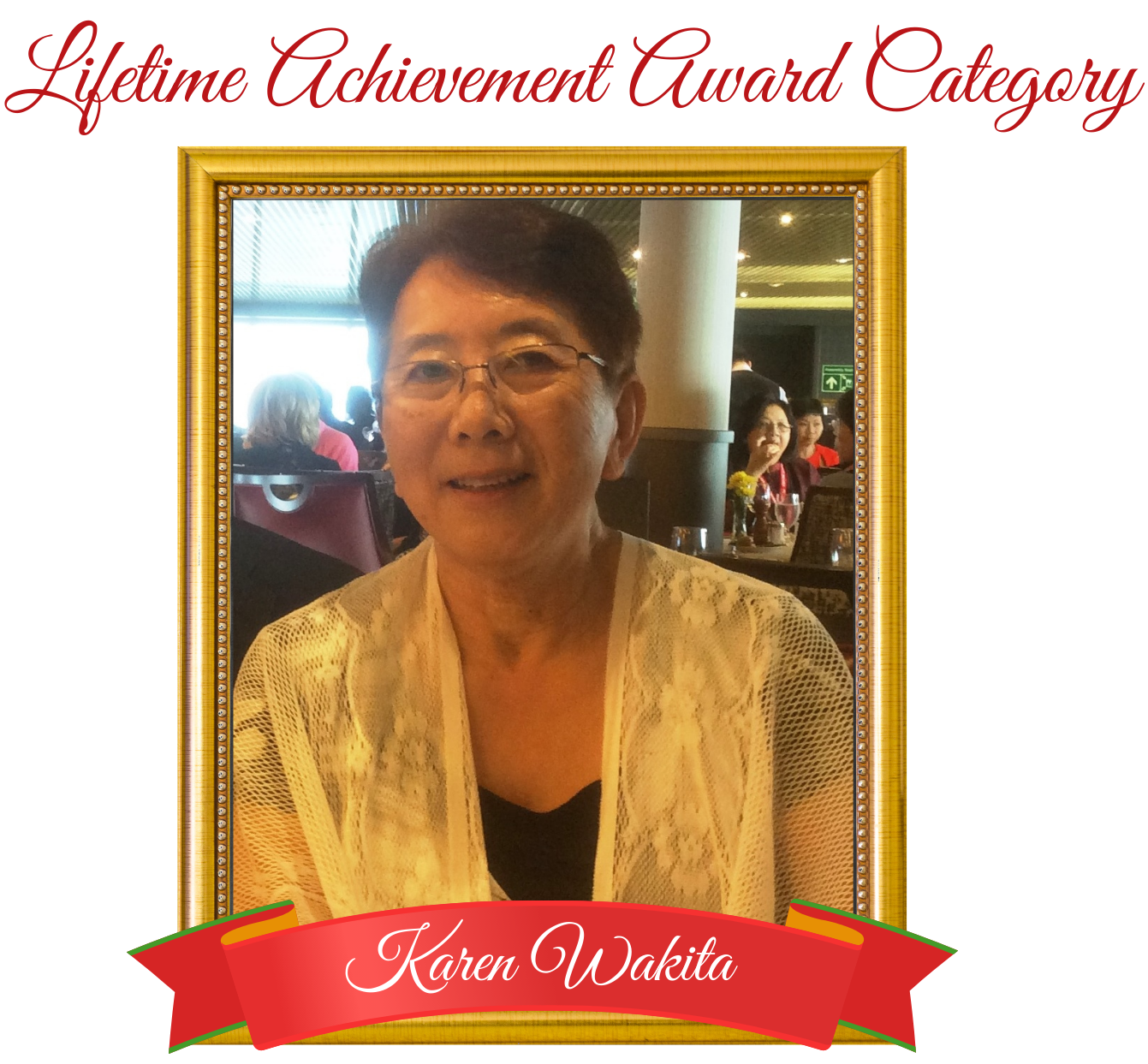 Karen is described as a dedicated, quiet and unassuming person who works tirelessly year after year supporting her community.
In addition to Karen's dedication to nursing, she also passionately advocates for seniors with dementia. Whilst serving on the Board for the Senior's Network, she also volunteers as the Wellness Clinic coordinator for the Maple Ridge Seniors Centre and as a First Link Facilitator for the Alzheimer Society.
Karen has also been instrumental in the annual Country Fest in Maple Ridge, offering her wisdom and quiet demeanor, along with her contribution of time behind the scenes supporting Country Fest in administration, donation, and volunteer management.
Karen was also a volunteer with the Cytheria House Thrift Store for 19 years and most recently began operating the "Caregivers Cafe" at the Golden Ears United Church.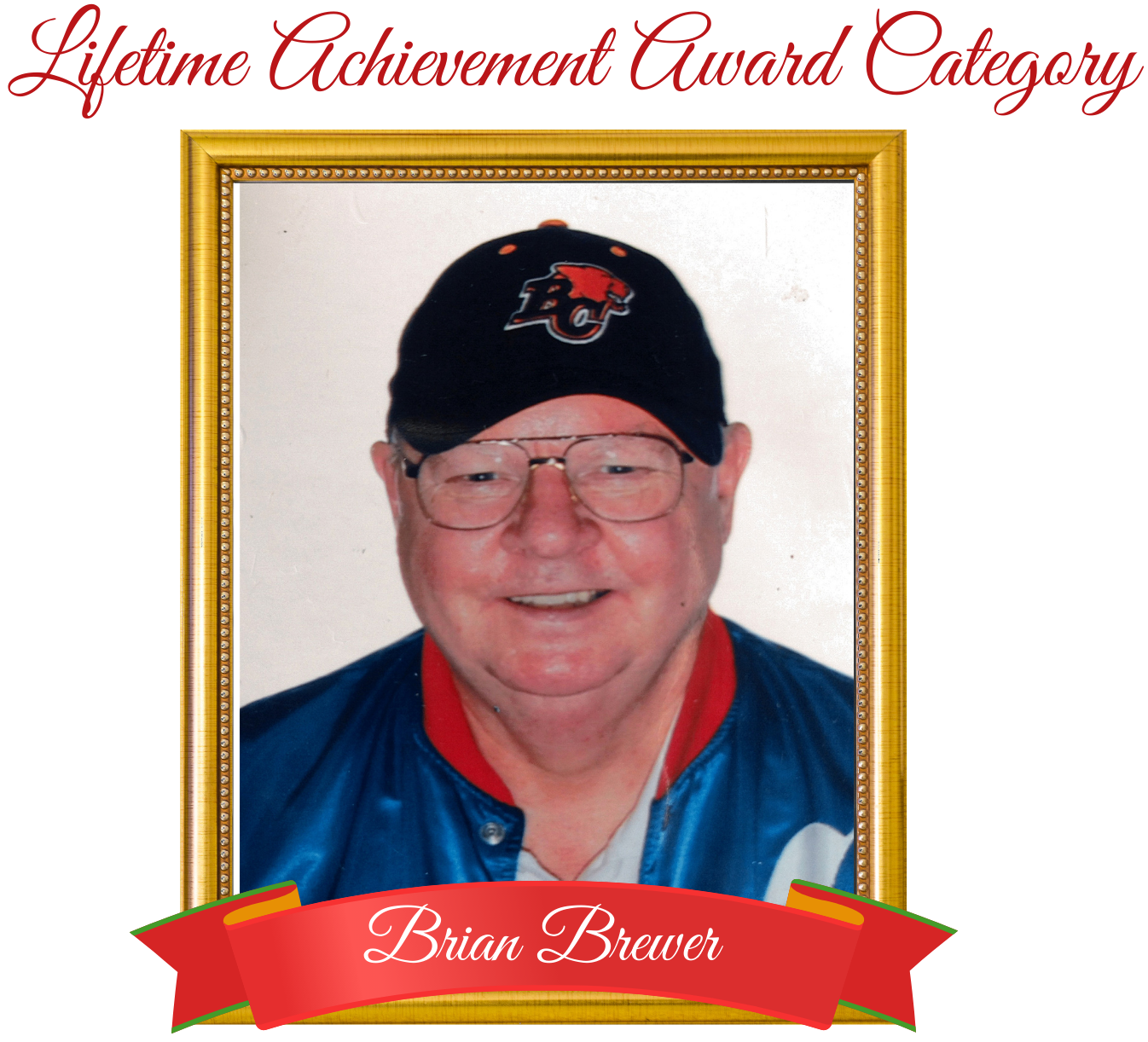 Brian was a lifelong resident of Maple Ridge and spent his entire life in dedication to the community and the youth he so enjoyed mentoring, teaching and supporting. Sadly, Brian passed away on March 28, 2019 at the age of 78.  This posthumous nomination is long overdue and well deserved.
Brian's incredible commitment spanning over more than half a century to supporting youth in sport is unmatched in our community.  He began his leadership in sports at a young age as a manager for many school teams in high school in the '50s. After graduation, he became a sports reporter and then editor for the Haney Gazette.
Brian was well known and loved for his refereeing and umpiring for minor baseball, softball, basketball and volleyball. He proudly volunteered as chair of many school sports tournaments, including managing volunteers and scorekeeping, and served as president of the Maple Ridge Athletic Association for many years.
Brian's commitment to youth in sport spanning over 60 years has resulted in generations of Maple Ridge residents achieving goals, pursuing excellence and passing a love of sports on to their children.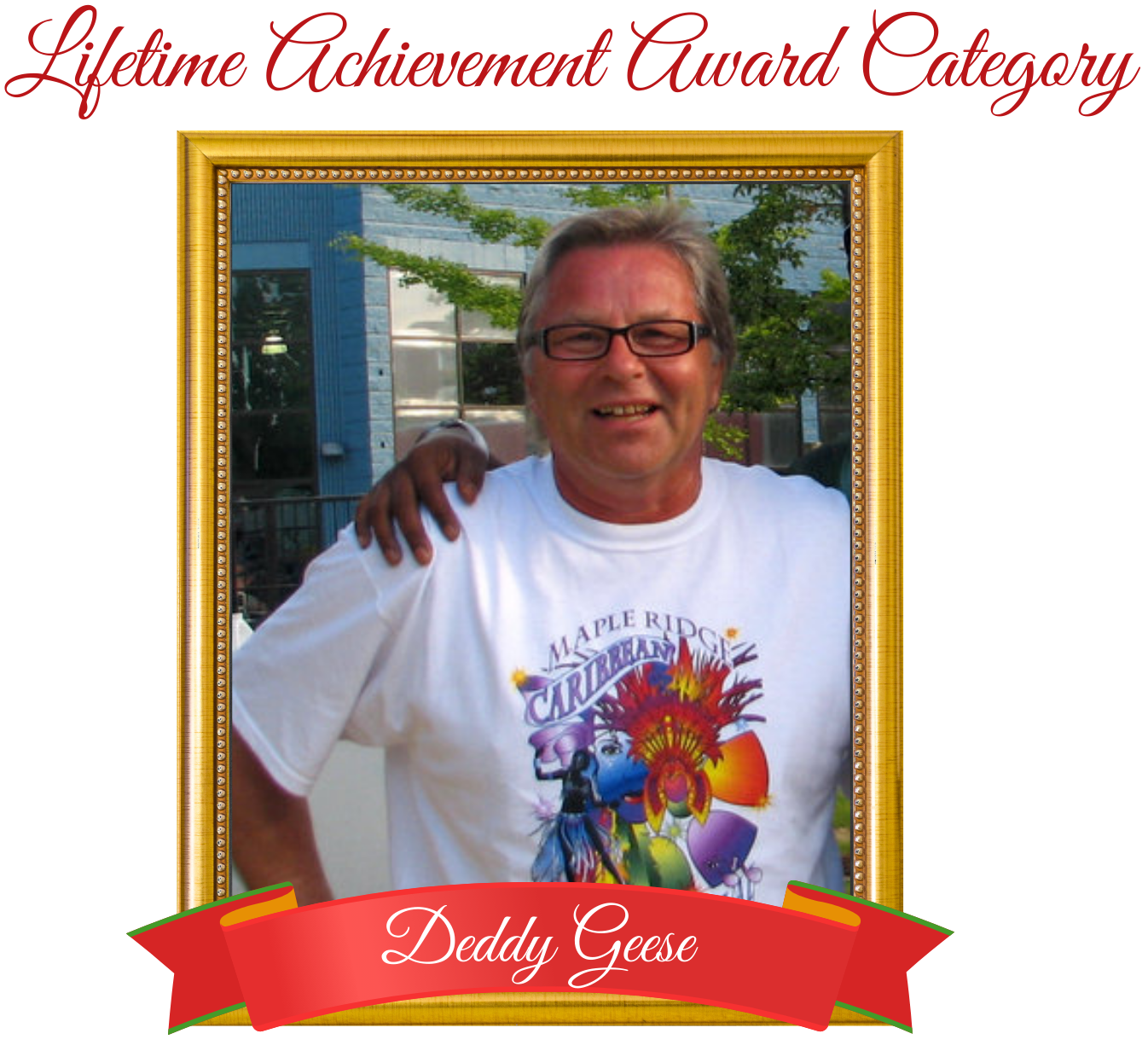 Although Deddy has been a long time fixture in the Maple Ridge community, including his work as a Rotarian and the small business owner of Hagen's Travel, he is most notably recognized for his tireless volunteer work coordinating the Maple Ridge Caribbean Festival for its entire 20 year duration.
Through the festival, Deddy has helped make our community a better place to work and live, supporting the endeavors of local artists, entertainers and business owners and has helped put Maple Ridge on the map as a diverse, go-to destination.
In addition, Deddy has ensured that partial proceeds from some of the Festival activities are directed to local non-profits serving our community.
Deddy's work in nurturing the spirit and hearts of our city and graciously pouring his time and energy into our community is so appreciated.
Teesha Sharma Memorial Under 40 Award Finalists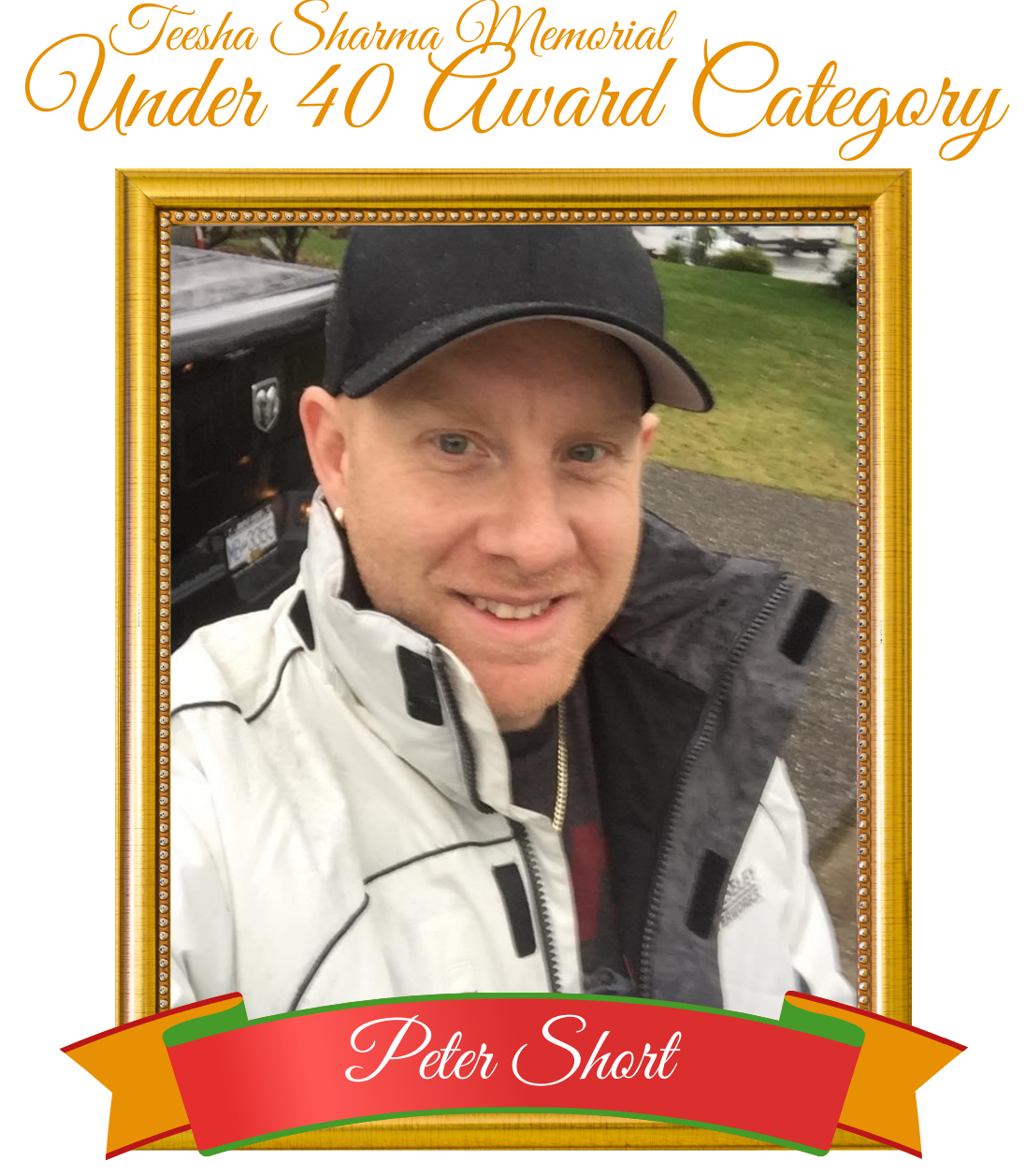 Peter is recognized for his support of local Maple Ridge families whose children are battling cancer, after having lost his own young daughter, Kira, in 2017 to Poorly Differentiated Sarcoma.
Peters perseverance through his own difficult time, and his strength and tenacity in supporting other families who are experiencing the same is admirable and appreciated by our entire community.
In addition to regularly volunteering for many local non-profits, Peter co-organizes an annual, family-friendly fundraising event "Ride for Kira" on the anniversary of Kira's passing, as well as ongoing collection of cans/bottles for donation to support local cancer-stricken families, with 4 local families to date having been helped with these funds.
We thank Peter for his kindness and compassion towards others and commend him for his strength in turning personal trauma into meaningful contributions for others.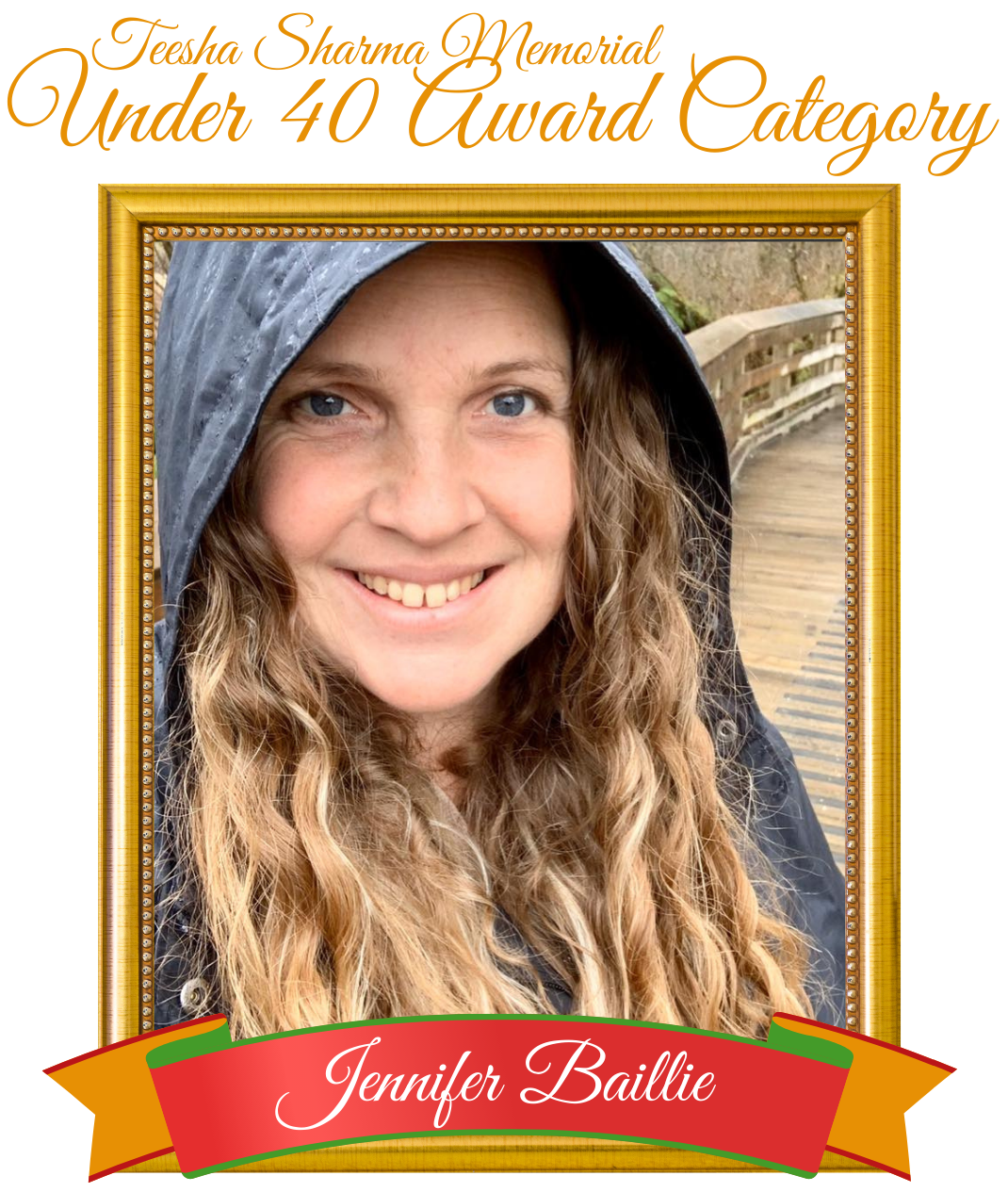 Jen is a lifelong resident of Maple Ridge who has dedicated most of her youth and adult life to volunteering and spreading kindness. Those that work with Jen in her role as Children's Programmer with Parks, Rec and Culture know her as a vibrant, thoughtful colleague, and has been called a "modern-day Mother Theresa". Her charitable activities are far too long to list, as made evident by her COY nomination 2 years in a row!
She regularly volunteers with numerous organizations including Ridge Meadows Hospice, Music Heals, Help-Portrait and our local Puttin' On the Glitz grad event.
Jen co-chaired both the Athlete Participant Events for BC Summer Games and the Rotary Youth Impact Summit, and is currently the President of the Youth Centre Society.
In addition to her local endeavours, Jen has led adult and youth volunteer work projects to many countries including Rwanda, India, Cambodia, Nicaragua and Guatemala.
Thank you to Jen for her continuous work supporting both adults and youth in our community!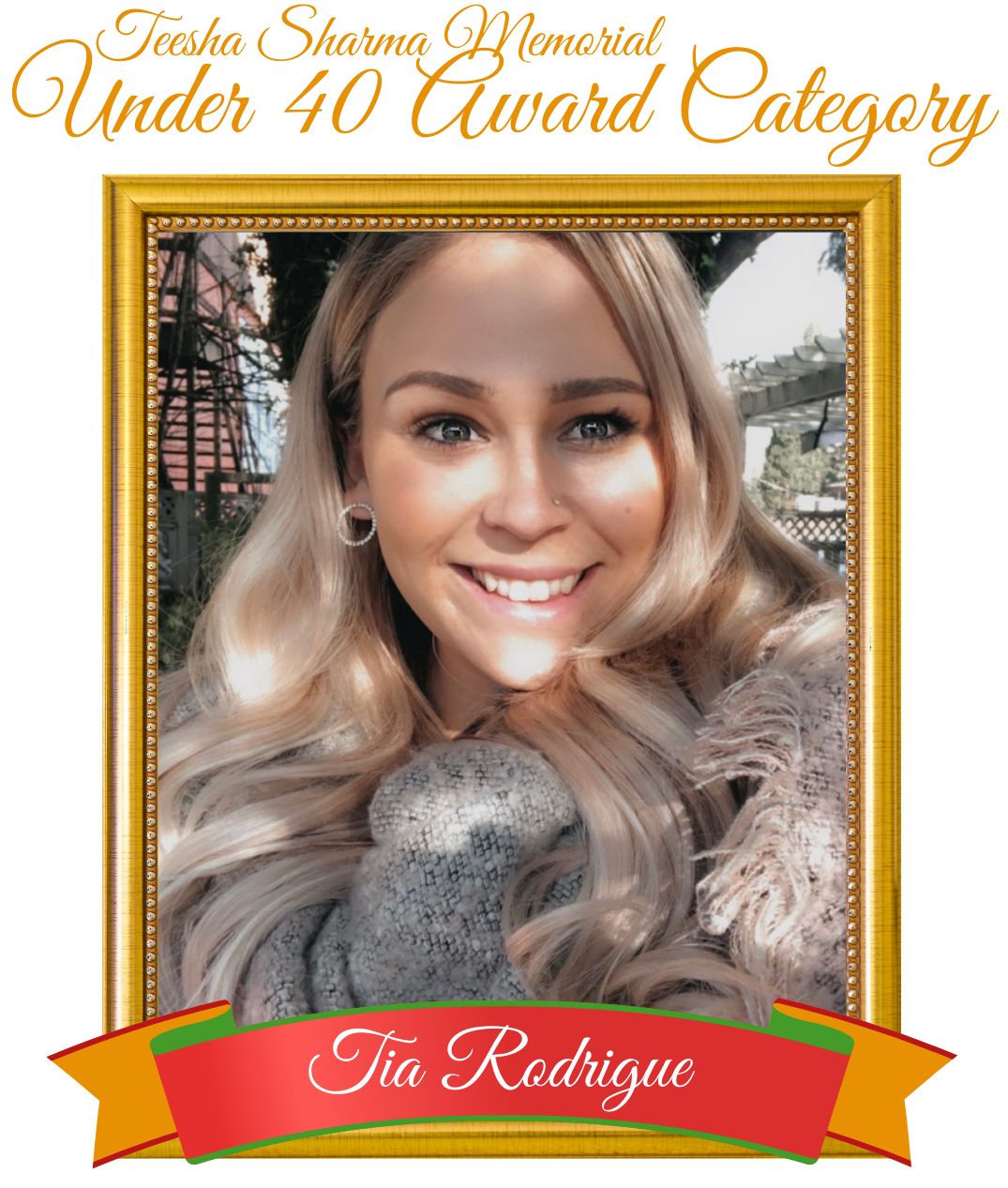 Tia is a young lady on a mission!  During the pandemic, her father, who had had long-term health difficulties, was told  that he urgently required a heart/lung transplant, which spurred Tia to action.
Despite not having significant sewing experience, Tia began creating and selling masks, the proceeds of which have been donated to Canadian Blood Services in honour of her Father, who sadly passed in July.
Tia has also overcome her own personal struggles, having been the victim of 3 consecutive car accidents.
Tia is an inspiration in persevering through and rising above physical and emotional pain to become a source of support for others. She continues to support her community in so many ways and we congratulate her on her selfless acts of kindness and generosity, making Maple Ridge a better place!
Anna Huber is a THSS  grade 11 student doing amazing things! She is described as a young, powerful woman full of humanity, respect, honesty and dedication – a true inspiration for our youth!
In addition to achieving top academic marks, she also partakes in student council and is accomplished athlete in soccer and Taekwondo– winning the District Cup, being nominated for the Allan Blair award for dedication and sportsmanship, and achieving a 1st degree blackbelt!
Anna's dedication doesn't end with sports.  She was the recipient in the Youth Philanthropy Initiative, through which she donated $5,000 to her charity of choice. She has also been recognized by our City for her philanthropy and commitment to her community as the City's 2019 Canada Day Youth Award recipient and was recognized as a Community Champion in our local leisure guide.
She regularly volunteers her time for the THSS Eco-Action Team, Culinary Arts, Best Buddies and Ridge Meadows Child Development Center.
Anna's future is bright, and we appreciate her leadership, sportsmanship and commitment to leading younger generations in our community.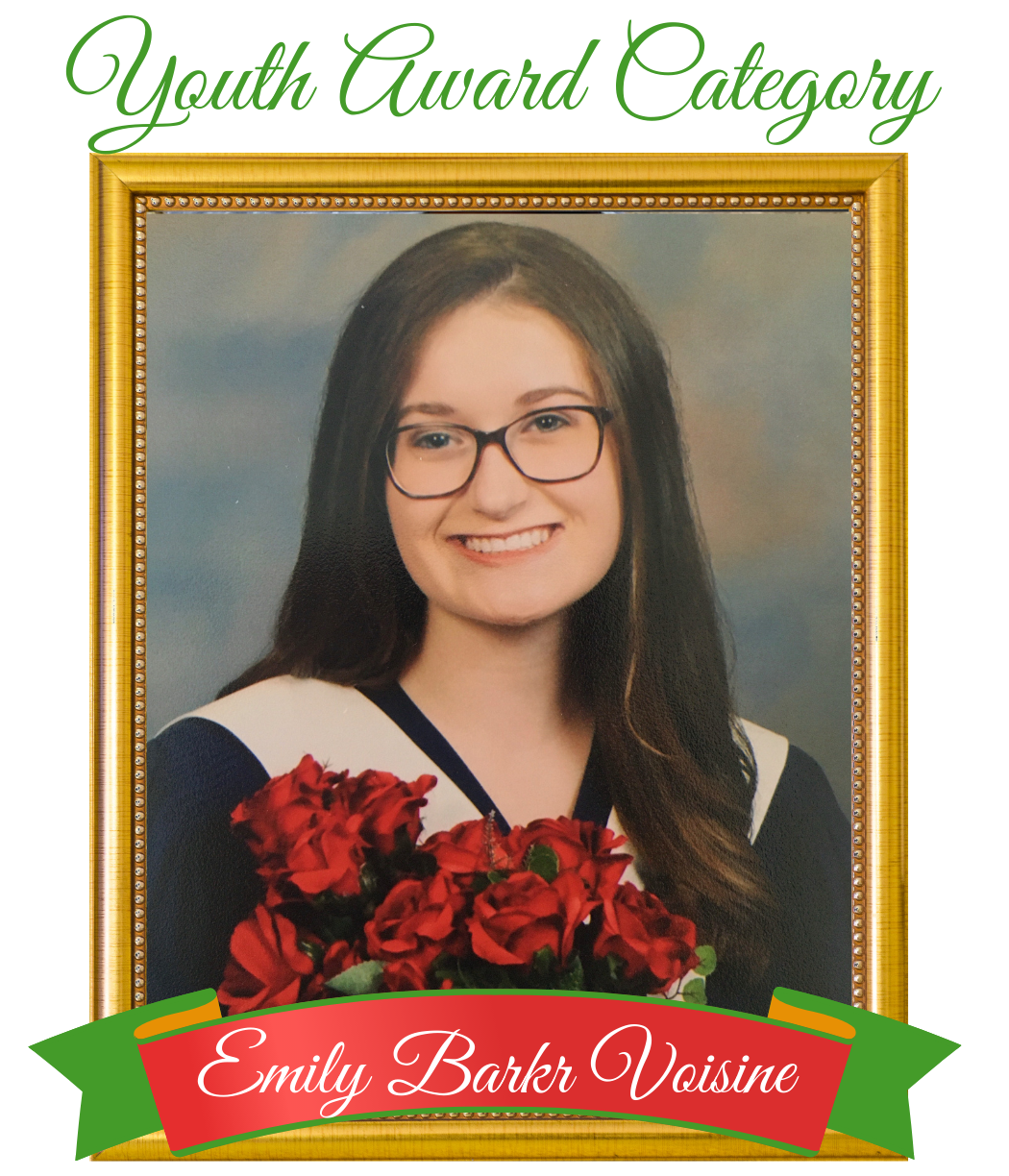 Emily began her philanthropic journey at a very young age, co-founding and co-facilitating an anti-bullying group in grade 5 at Maple Ridge Elementary!
She has continued her endeavors throughout her school career, developing into a mentor, role model and positive leader within the school until her graduation this past June. She received the Humanitarian Award and was recognized as a "Leader of Tomorrow" for her volunteerism, leadership, and work in raising awareness about Indigenous issues in the community.
As a strong role model, Emily was the wrestling Team Captain at Westview high, where she increased female wrestling membership by creating an environment that supported wrestlers of all genders. Emily also volunteered for SD42's annual Indigenous Ignite Youth camps.
Emily continued her volunteerism as a high school Link Crew Leader, while also volunteering for non-profit organizations including the Multiple Sclerosis Society and Ridge Meadows Hospital through the VolunTEEN Program and Residential Care Recreation Volunteerism. 
As a young woman with mixed indigenous heritage, Emily has volunteered as an Indigenous Student Mentor, and participated in the Missing and Murdered Indigenous Women and Girls March. She received both the SD42 Si:yam Cultural Leadership Award and the Aboriginal  Award of Excellence award and was honoured by the Fraser Valley Indigenous society for her work in mentoring Indigenous youth.
Emily has received 6 scholarships and bursaries due to her community contributions, which led her to her current enrollment at SFU. We look forward to seeing what amazing things this young lady accomplishes in the future.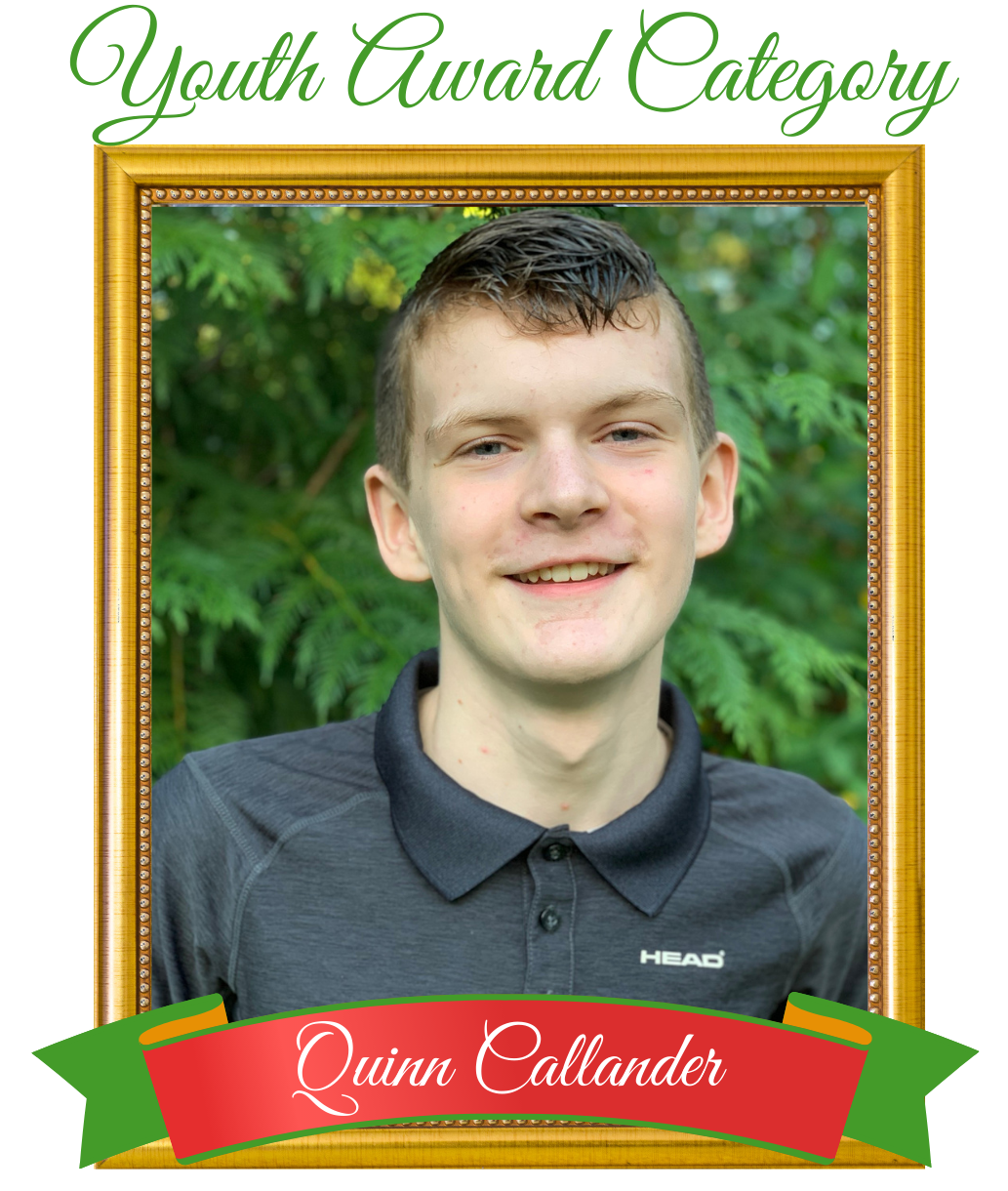 13-year-old Quinn has been recognized on the Forbes: 8 under 18 list for being a "young trailblazer stepping up during the pandemic" for his innovative, thoughtful work using a 3D printer to create ear guards for frontline workers wearing masks. Since the inception of this project, it has been expanded to offer ear guards for those wearing turbans and hijabs (which makes wearing a mask difficult), and manufacturing and ordering have been expanded and outsourced to meet international demands.
But Quinn started much younger than this. At the age of 7 he hosted a fundraising lemonade stand to help a young friend afford a much-needed surgery. The campaign raised over $60K, resulting in enough funds to support another child's surgery, too.
Quinn is the epitome of a volunteer hero. At such a young age, he works hard on environmental issues, volunteering for ARMS Rivers Day and salmon count, Arbour Day tree planting and trash clean-up for Earth Day.
He also supports his fellow Maple Ridge residents, working with the Christmas Festival each year, volunteering at a local church kitchen, shovelling snow for seniors and helping the Seniors Society pack and load boxes for their annual foodbank drive.
Quinn continues to inspire others by speaking as a keynote speaker about the importance of volunteering in their community – and he has certainly inspired us!