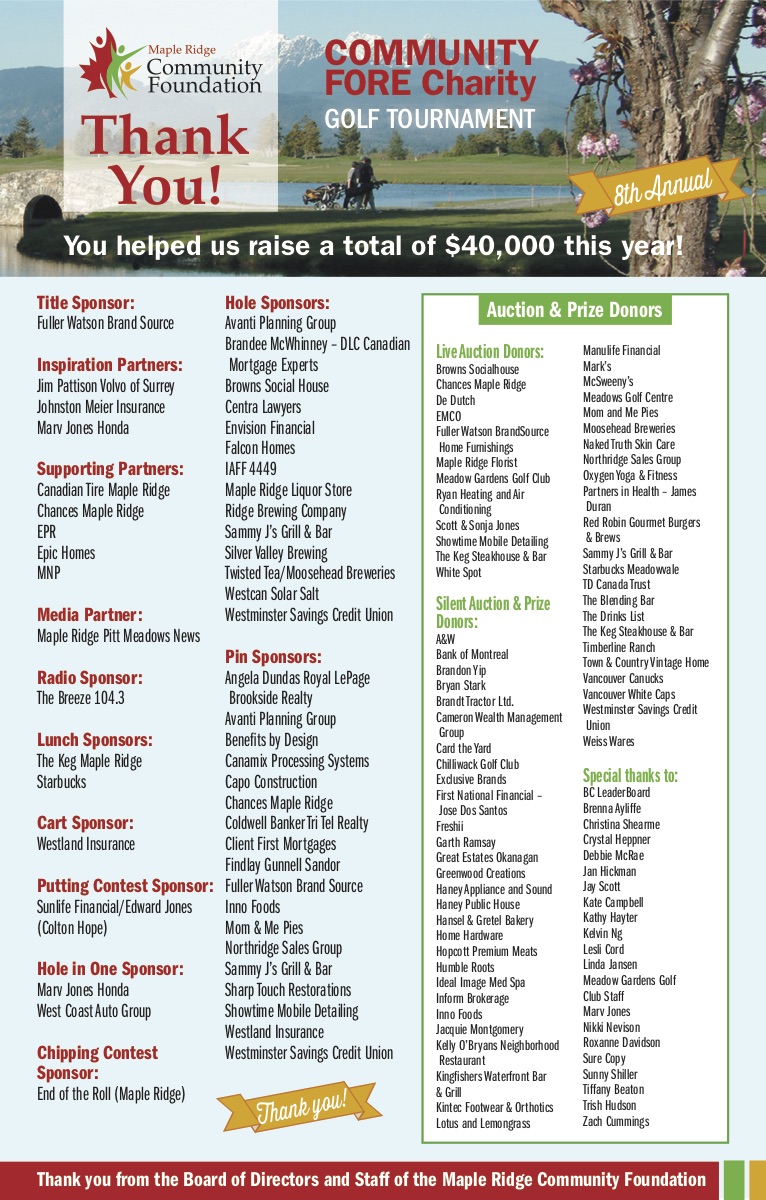 Thank you to all participants and sponsors of our 8th Annual Community FORE Charity Golf Tournament. Together, we raised $40,000! 
Your generous contributions of time and money mean the Maple Ridge Community Foundation can continue the important work it does in our community, providing funding for a wide variety of local non-profit and charitable organizations.
Stay tuned for details on next year's golf tournament!
---
Fun times at this year's event!