Community Chest Week
October 8-15, 2017
If you could help your neighbour in a time of need, would you? What if you didn't know them, or their plight? This Thanksgiving, Maple Ridge residents are encouraged to host fundraisers in support of their neighbours who need a helping hand.
Community Chest Week will see events of all shapes and sizes throughout Maple Ridge, raising funds for the Community Chest. The Community Chest is a partnership between the Maple Ridge Community Foundation and the Maple Ridge-Pitt Meadows Katzie Community Network. It provides immediate, one-time assistance to deal with a setback, to keep the individual and family from spiralling further into poverty.
Be it a bake sale or bottle collection, percentage from business sales or a collection box at school, creative fundraisers of all types are welcome and encouraged. The Maple Ridge Community Foundation and Maple Ridge-Pitt Meadows Katzie Community Network will assist with listing and promoting these fundraisers on their website and social media networks.
Click here more information about the Community Chest Program.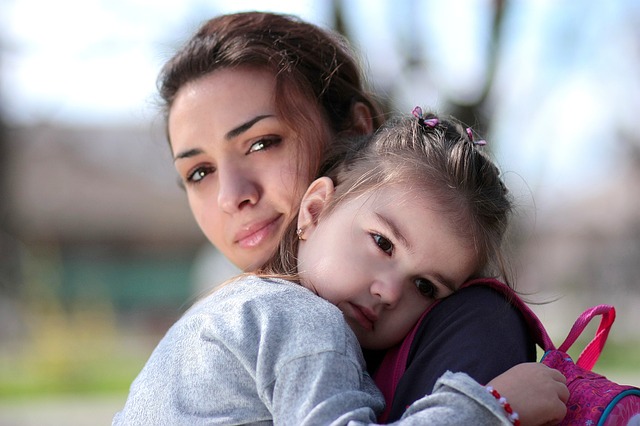 Big or small, every event, every dollar raised helps support the Community Chest program. Thank you for helping your neighbours in need!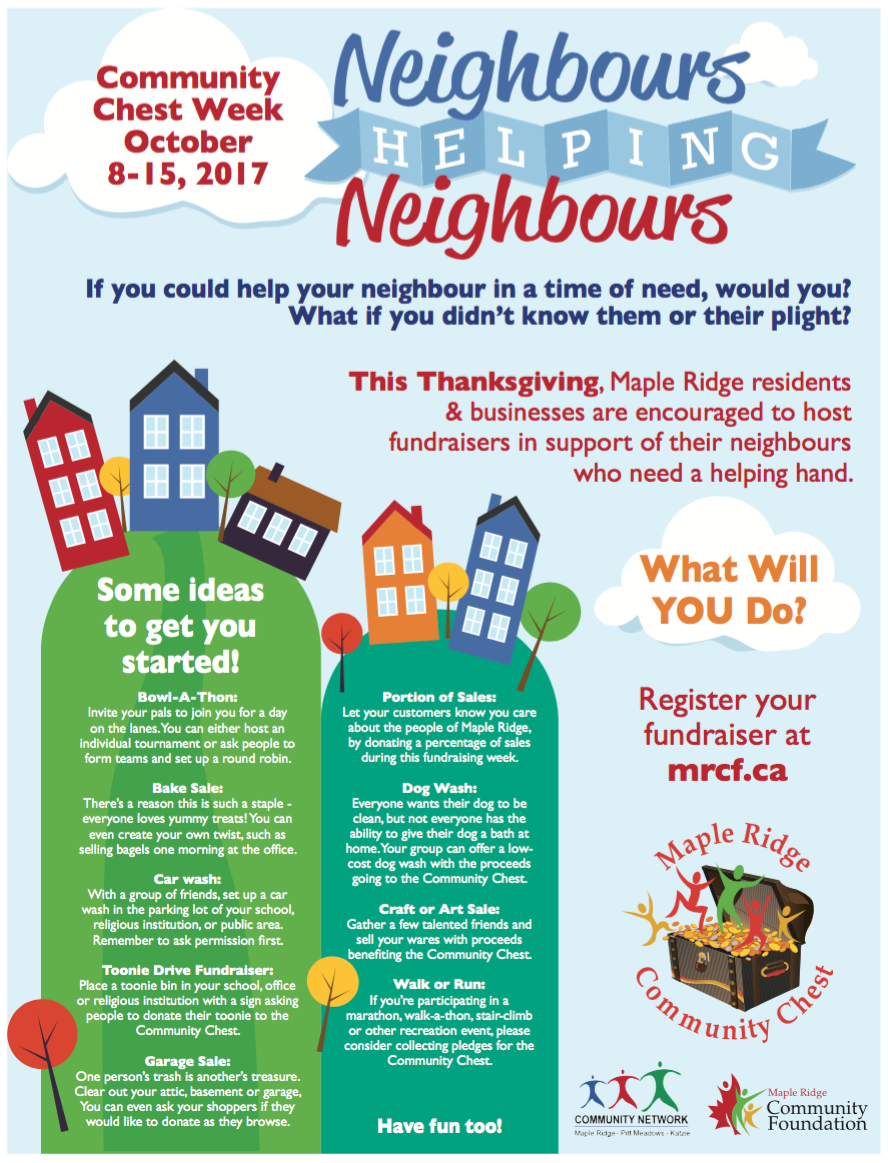 2017 Public Fundraising Events
Drop-in Karma Yoga (no registration required) at Pitt Meadows Secondary School with Chelsea Keenan. By donation to the Community Chest fund. All ages are encouraged to attend!
October 12, 19 & 26  7:00pm – 8:00pm
Would you like to register your fundraiser? Please click here to send your details, and we will help promote your event!
List your public fundraiser here! Contact marketing@mrcf.ca with details.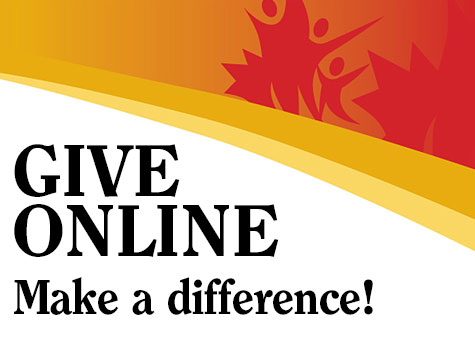 Have you taken the challenge? Download your social media challenge button here!