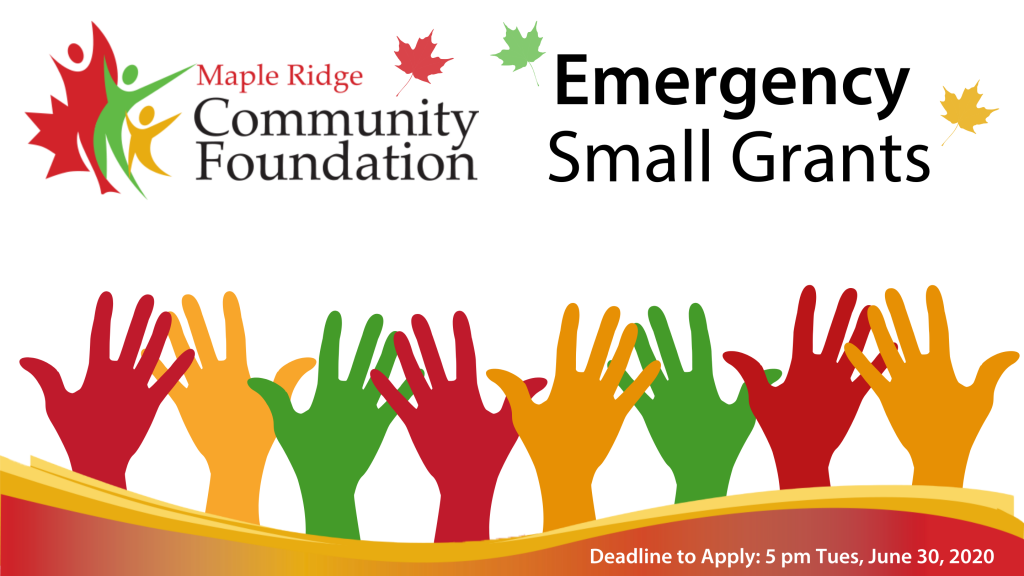 The Foundation is proud to announce that, due to the current pandemic and the emergency needs in our community, we have a short term opportunity for grants to aid our non-profits in our community.
The MRCF Emergency Small Grants opportunity is for registered charitable organizations and non-profit organizations seeking funds for emergency relief due to COVID-19. Eligible projects must clearly address a pressing social inclusion or well-being need caused by COVID-19 that will be a benefit for residents in Maple Ridge.
ELIGIBILITY
Eligible applicants include both registered charities and non-profit organizations. Applicants must demonstrate fiscal responsibility and effective management.
INELIGIBLE PROJECTS INCLUDE:
Projects for fundraising purposes
Profit generating projects or activities
Projects that have received funding through another provider
APPLICATION DEADLINE
5:00 pm on Tuesday, June 30, 2020, All applications will be evaluated the first week of July and successful applicants will be notified by July 10, 2020.
HOW TO APPLY:
APPLICATION PROCESS IS NOW CLOSED